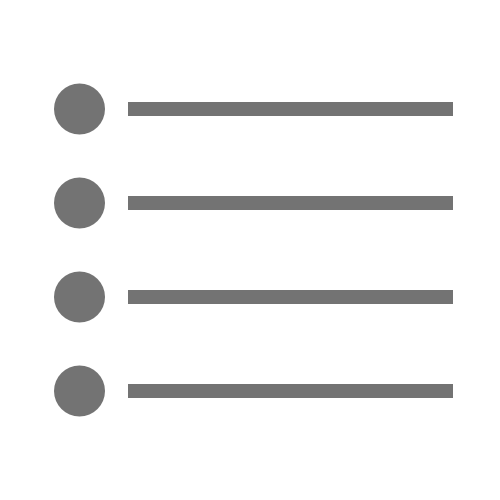 Call it a bucket list, project, or wish list…
I call it my Don't Dream Your Life list.
I created this list to show you that it's possible to work on your dreams. It does not matter how big they are, how many or few you have. How old you are and where you live. Make a list and start. Just start!
Sometimes people ask me how they can help me with my dreams. If you want to feel free to help me with one of the items on the list. If I help people, I expect nothing in return. Never!
The following list is the result. This list is regularly updated.
Overnight on a remote Island
Spend a night in Jail
Go hiking in the Himalaya Mountains
Help 10.000.000 people with the DDYL project
Invent a fun Product
Learn how to draw people and faces
Learn to ride the reverse bicycle
Create short animation with clay
Hitchhike in Europe
Learn to play 3 songs on the Ukulele
Learn to play 3 songs on the guitar
Make a movie for the cinema
Understand Spanish and speak fluently
Design and make my own PCB
Travel Mongolia by motorbike
Collect rubbish on a remote beach
Ride the Trans-Siberian train in Russia
Packrafting Danube river – Germany- > Black sea
Fly a Helicopter
Build my own FPV drone
Learn how to fold the famous Kawasaki Origami rose
Write and send a newsletter once a week
Carve a coconut
Write a book on self-improvement
Learn video editing
Find gold in Australia
Learn how to weld metal
Learn Programming: Assembler, Cobol, C++, Java, JS, Angular, CSS
Write a book about Work&Tarvel in Australia
Own and rent multiple houses
Own a launderette
Catch a huge Barramundi in Australia
Carve a rock
Learn calligraphy with a ballpoint pen
Learn Photoshop, Affinity Photo
Own a little farm
Sell my art
Write a book about my life
Buy a van and convert to a Camper
Learn Juggling
Explore all the greek islands
Convert a boat to a houseboat and live in it
Trekking in the wilderness of Canada
Create awesome Videos for the DDYL project
Play with a nitro RC car
Cross the Atlantic in a Sailing boat (my own?)
Build a moving cubes Sculpture
Learn metal engraving
Swim in a cenote
Swim with sharks
Swim in a cave
Explore all of the Fiji Islands
Look for gold on bedrock in a river
Fall in love
Build a log house in the woods
Learn to play the HandPan
Make a million
Life on a houseboat
Train a deeper voice
Convert a big van to a camper
Try Surfing
Build a tiny house live/rent
Own and fly the DJI Drohne
Become a better writer and speaker
Repair and restore a car engine by myself
Try Paint technics Acrylics, Aquarel, Oil, Ink
Jump out of a plane
Experience zero gravity
Learn how to sail
Learn to fly an FPV racing drone
Carve a wooden spoon set
Catch a pike in Sweden
Learn to ride the monowheel
Do a Bungee Jump
Visit the Castaway Island from the movie
Drive a car over 250km/h
Drive a 4×4 in a dessert
Go to Burning Man
Share my story with the world
Make a light art sculpture
Buy and restore an old Vespa
Make a rap music video and publish it
Make Whistle out of a wooden branch
Tattoo myself
Drive a huge Traktor
Do a bike packing trip
Try microdosing
Travel to Belize
Learn to repair cars
Learn how WordPress works
Publish my first video on Youtube
Go trekking in the Alps
Drive around the Australian continent
Spend a month in nature (disconnect)
Learn to spin a basketball on my finger
Hitchhike in Canada
Travel Europe by Van
Learn how to airbrush
Learn Rock balancing
Travel to Mexico
Travel to Guatemala
Why stop here… ?
BOLD: Working on it right now| Normal Text: Planed | Strikethrough: Done
The List Items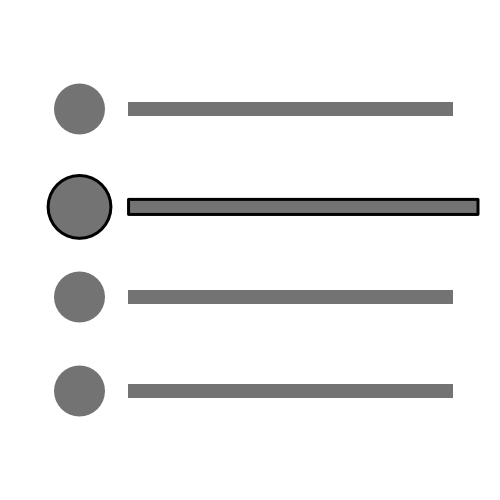 Every item of this list has its own story.
In this section, you will find a short description of every item of the list.
Some older items have a short story and some are well documented and have even a video where I explain everything in detail.
Click on the button of the Item to read the full story.
---
Create an Online Business
One day I would like to create and run one or multiple online businesses.
But for a start, one should be enough. Haha.
Click on the button to read why.
---
Give a Hand Pan Concert
The first time I heard someone playing the hand pan, was in 2012.
On this day I decided that I want to learn to play the hand pan.
Finally 2019, after 7 years I bought my own hand pan and started to practice.
---
Paint a Mural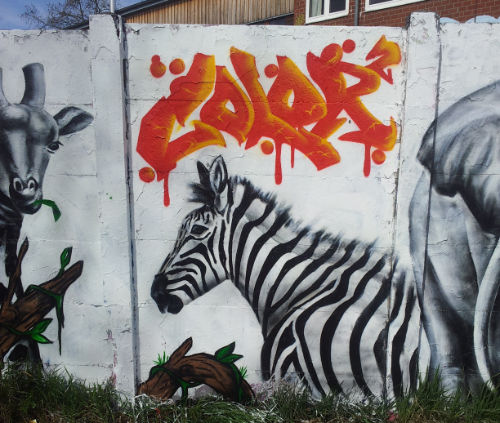 The first really awesome mural I saw in Melbourne Australia. This was the point where I thought:
"Ok, I want to learn that and paint my own big piece one day!"
That was back in 2012. I started to research on that topic and learn step by step to paint with a spray can.
---
Catch a Wild Salmon
I like to go fishing and would like to catch a wild salmon.
Why?
Because catch big wild salmon is simply a dream of every angler.
---
Travel Vietnam by Motorbike
Once I watched a documentary about a guy traveling the world by motorbike.
In one of the episodes, he crossed Vietnam.
I was fascinated and decided that one day I'm going to travel to Vietnam by motorbike myself.
---
Learn How to Draw Bonsai Trees
One day while hitchhiking, I thought…
"Why not give a little present to the people who give me a ride and host me in their homes?"
It should be something special, small, personal and preferably not long to make.
So I came up with the Idea to draw little bonsai trees as a gift.
And from here the Lucky Bonsai idea was born.
---
Germany to China on a Motorbike
Would it not be awesome to travel across all countries between Germany and China by motorbike?
Of course, it would be awesome!
I'm in, let's do it!
---
Drink a Coke With a Piece From an Iceberg
I've never been so far up north.
The furthest I went was Stockholm in Sweden.
That would be the perfect opportunity to travel as far north as possible and chop a piece of an iceberg in my glass of coke.
---
Exhibit My Art in a Gallery or Museum
People often say about themselves: "I can't paint or draw. I'm not creative enough."
And I say bulls**t!
Each of us is an artist in his own and unique way. And everyone can draw.
Even if it's just a stick figure.
So why not show it to the world in a museum?
---
Go Wakeboarding
One day I wanted to learn wakeboarding.
In the summer of 2017, I went wakeboarding in the Netherlands.
It took me a couple of hours to make some progress. But finally, I could stand on the board.
It's a great feeling to stand on the wakeboard and get pulled by the powerful cable.
---
Fly In a Very Old Plane
Old planes fascinate me. How did people build such complex machines without a computer?
I think it is very exciting to fly in such a way because you do not know whether this plane continues to fly or crashes in the next moment. Haha..
I would like to experience it myself and fly in a big old airplane.
---
Learn Skills To Understand Human Behavior Better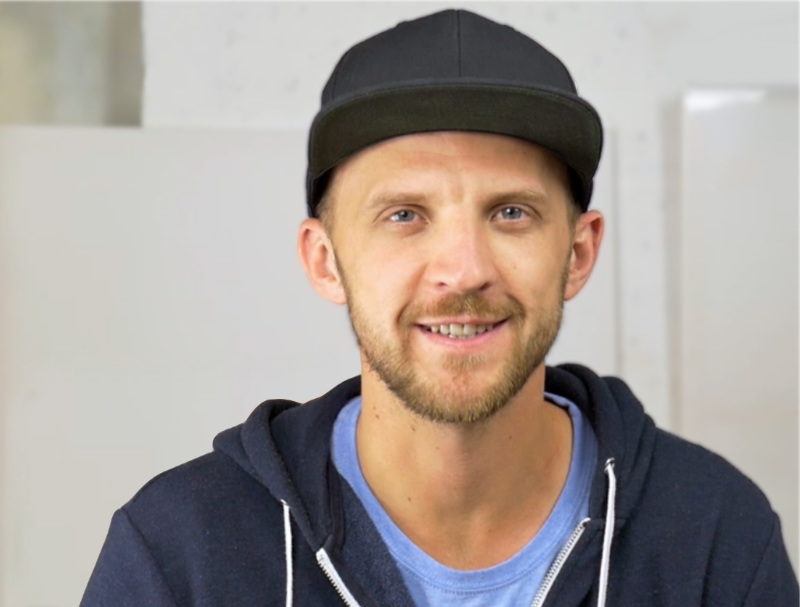 I've always been interested in human behavior and the psychology behind it.
I would like to learn more about this field.
---
Trekking The Taiga Region(Russia)
The Taiga region is a very special place.
I've never been there, but I know it from videos and stories from people.
I love nature and that's why I would love to go there.
---
Document My Life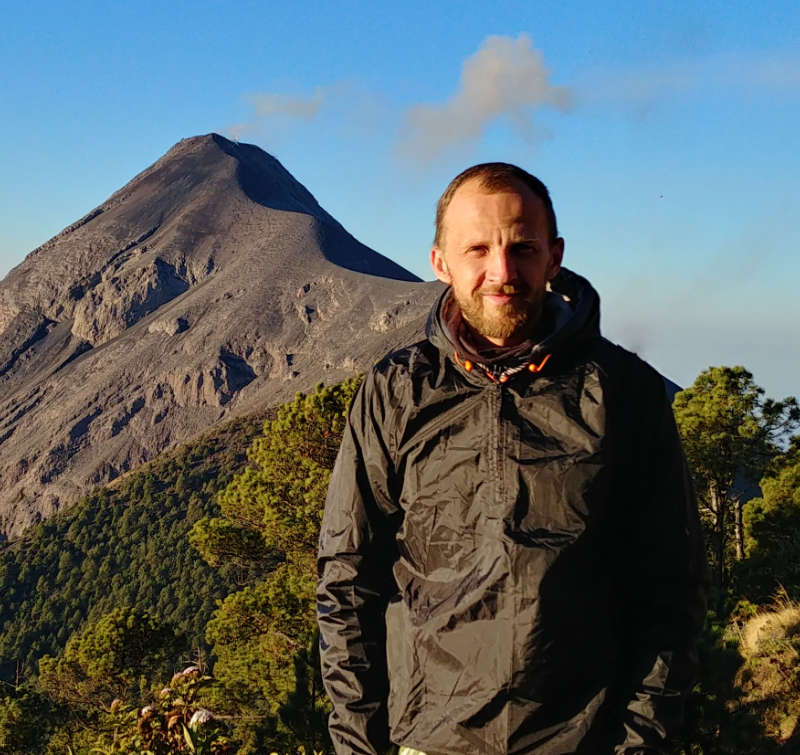 Why someone would do that you might think.
I mean why not? Why not let the world know that you exist and what you do during your short life on this planet?
It doesn't really matter if you do something special or not. It might help someone out there if he or she reads your story and get inspired by something you do, say or show.
Even if it's just one person. I think everyone should do it. Because you never know what will happen if you do.
---
Go Paragliding
Who would not like to fly like a bird once? How does it feel?
I had no idea but I wanted to know.
So I went paragliding in Guatemala with one of the international paragliding champions.
We even did some stunts and I had to hold my puke till the landing. Haha..
And it was great!
---
Have An Art Studio
It would be awesome to have a place where I can paint, create, do things like carving rocks, build sculptures and other art stuff.
I also would love to share this space with other artists, organize art exhibitions, meetups and create art together.
---
Improve Communication Skills
Over the past few years, I have noticed that I am talking less and less with people and that a lot of people use email and chat.
We alienate from each other. I think that's a bad thing.
That's why I want to counteract this and keep improving my communication skills and become a Better Communicator.
---
Go White Water Kayaking
There is something special about white water kayaking in a wild river.
That's why I would like to try it out one day.
---
Learn Weaving Palm Tree Hats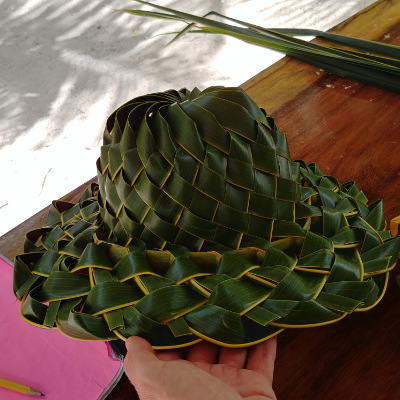 Why would someone like to learn that skill?
Oh, that's simple. Just imagine..
You are in on a tropical Island and the Sun is very strong. You forgot to bring your hat. Just cut a palm tree leaf and make your own. Haha.
I learned this from a guy on Fiji Island. Now I can weave my own hat every time I find a palm leaf. And that's awesome.
---
Learn Better Smalltalk
More and more people (including me) are forgetting how to communicate properly and to have good and profound conversations.
That's why I want to improve my communication skills and become a better communicator
---
Paint 1000 Pictures In My Life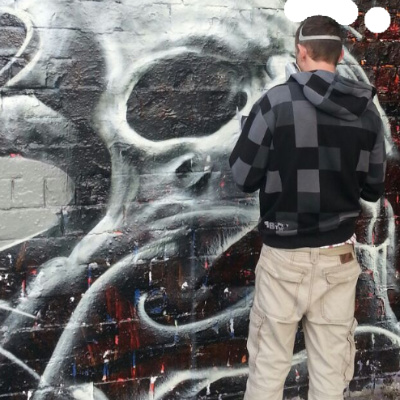 This is continuous progress. I started drawing and painting when I was little.
As I grew up I drew less and less.
Nowadays I don't draw and I don't paint anymore.
I want to change that and start painting, drawing and creating art again.
---
Do a Silent Retreat
It's important to relax from time to time and disconnect from the world and the noise.
Especially in the age of social media and the constant noise around us.
Why not go to a silent retreat and spent a week or two in complete silence with your own thoughts?

---
Spend a Couple Of Weeks In the Wild
Disconnect from everything and enjoy the silence and the peace of mother nature.
We all should do it more often.
Live in a log house or go trekking for a couple of weeks?
---
Learn To Play 2 Songs On The Piano
For a couple of weeks, I had access to a piano.
So why not start learning how to play a couple of songs? Haha.
That's what I did during this time.
---
Create One Offline Business
It's always good to have something offline besides the online business.
Multiple income streams are better than one. Right?
---
Travel To The Fiji Islands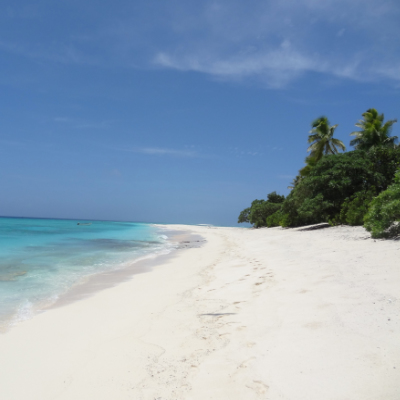 After my work and travel adventure in Australia in 2012, I flew over to the Fiji Island and spent 3 weeks traveling there.
Best and most beautiful remote beaches I've seen so far.
I'll come back that's for sure!
---
Swim In a Deep Gorge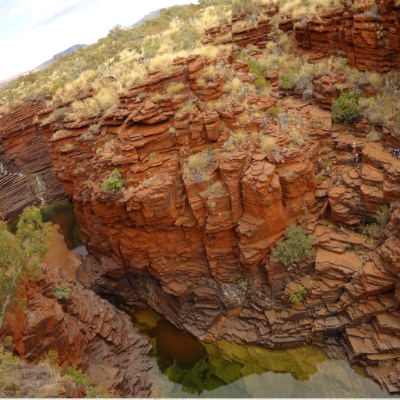 Climb down a gorge and find a big pool with ice-cold freshwater down there.
Why not jump in?
That's what I thought when we went down a gorge in Australia.
Click the button to read the full story.
---
Buy a Pine Tree Forest
I love pine trees!. Don't ask me why. I don't really know. Haha.
but there is something special when you walk into a pine forest.
It's a mystical atmosphere, smells really good and I love it.
Why not buy a small piece of forest and build a little cabin in the middle?
---
Hitchhike In New Zealand
I Always wanted to go to New Zealand.
Why not hitchhike and meet the locals this way?
Or even go by bike?
Let me share my plan with you.
I started this list in 2013. After writing down my dreams for my future, I thought about my past, all my projects, creations, skills I learned and the adventures I have ever been on. I even went through all the photos my family owns.
Here I realized something wired. It seems like my journey to pursuing my dreams, projects and ideas started a long time ago.
When an idea came to my mind I immediately did everything possible and implemented this idea and started working on it.
I was not aware of this until this day.
Are You Ready to Start with your dreams?
Then join the others that get my weekly "Don't Dream Your Life" tips via email.