The first time I really paid attention to graffiti and street art, was in Australia back in 2012.
This was the first time a saw a really good piece on the wall.
And here I thought: Ok, I want to learn to paint walls like this.
This is the mural I saw in Melbourne – Australia.
PROGRESS:
THE DEFINITION:
Paint a Mural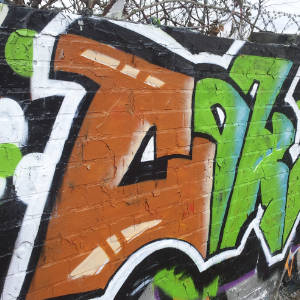 So I had a plan, but now what?
Watch videos on YouTube or buy some cans?
Where do I start and what do I have to do?
Do I need to read a lot about this topic?
In this chapter, I'll tell you what my plan is.
I would like to paint a big mural on the wall. This is my main goal.
I've never done it before and never watched someone doing it. At this moment I'm asking myself: Is it the same as painting with acrylics on canvas?
That's what I would like to find out. And if I'm able to do it.
I also would like to learn more about the graffiti and street art scene. The people behind it and why most people see graffiti as vandalism and not art.
Also, answer the question if there are any legal spots in my town where people can paint on walls. I heard about other cities that have those spots.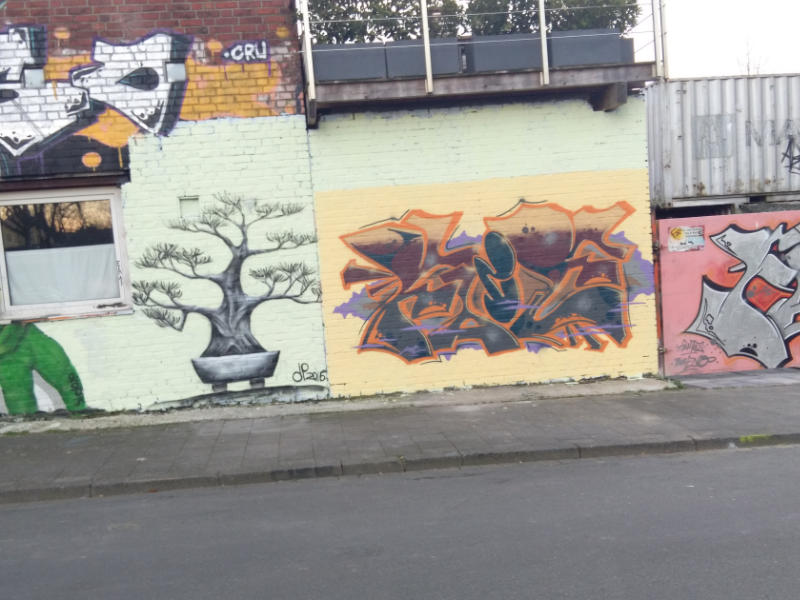 When I was younger I used to paint with acrylics and pencils. But this is a long time ago and I'm not really sure if I can remember everything I learned back then. Is it even possible to use those technics for spray cans?
I think this might help a bit in the progress of learning using spray cans on walls. But the future will tell. Let's start to define the obstacles.
THE OBSTACLES:
What are my obstacles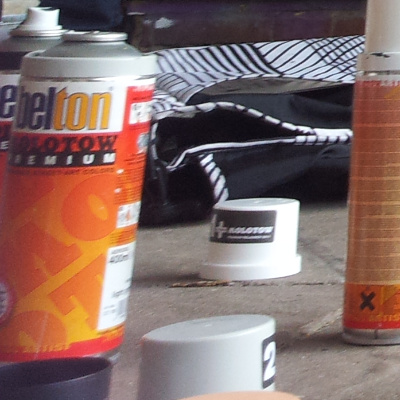 Before I can start to work on this dream, I have to define the steps and the single tasks I have to do to reach the goal.
It becomes a bit easier if you have the individual task and subdivide them into short manageable tasks.
With this method it easier to track the whole process.
In this chapter, I'll try to do so. So I can start working on them.
At this moment I don't know anything about graffiti. I know that people see it as vandalism and the cities are full of tags.
But they're also really good murals out there which I really like. The one in Melbourne a saw in 2012, for example.
I have never painted on a wall so I have to try and learn this because murals are painted on walls.
I don't know anyone in the graffiti scene at this point. I might also have to find someone who can show me how to do it. Why not learn from the professionals and have a mentor?
It's could be easier if I learn it on paper first before I go and buy cans and start painting random walls.
That's the next obstacle. I have to find walls in my city where I can paint legally without getting any problems with the police and so on.
THE ACTION LIST:
Learn To Use a Spray can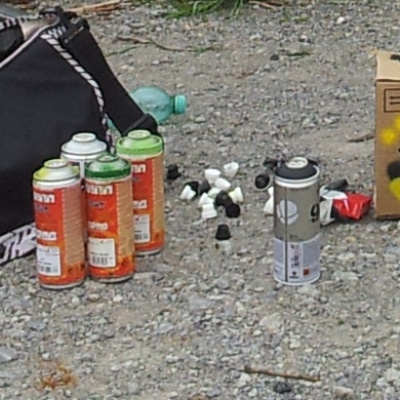 As a graffiti and street art newbie, I need to start from scratch.
In this chapter you will find the action list.
This list consists of the individual and small tasks I have to do and learn to be able to paint a mural one day.
To paint a mural with a spray can, I have to…
Find out more about graffiti and street art
Learn about the different styles and letter
Practice on paper first
Learn more about fonts and composition
Find legal walls in my city
Buy cans and try on the wall
Ask someone for help and if possible find a mentor
Start and practice, practice practice…
UPDATES:
It's harder than I thought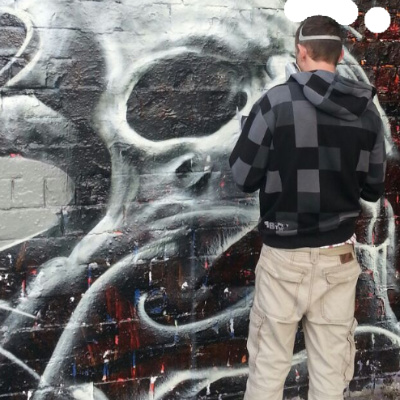 If you want to learn something new, you have to start with the basics first.
In this case, start with a pen and paper and try to draw something that similar to graffiti letters.
So I went to the local skate shop and bought some spray cans.
I did the opposite and wanted to start straight on the wall.
Like you can image, it did not work very well. Haha..